LEGACY
See where some of our gymnasts have gone on to after training at Leeds Gymnastics Club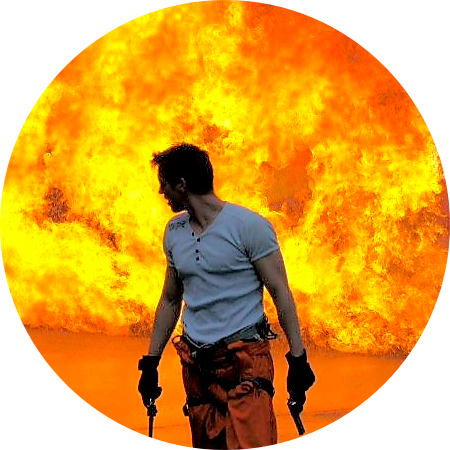 Read
Q – WHAT YEARS WERE YOU A GYMNAST WITH LEEDS GYMNASTICS CLUB?
A – I was a Gymnast at Leeds from 1990 until 2000 mainly at Carnegie but I did attend LAI several times also.
Q – WHAT WAS YOUR FAVOURITE APPARATUS AS A GYMNAST?
A – My favourite part of Gymnastics would be learning a new skill and knowing you've done it! that feeling is incredible. I had several favourite apparatus, high bar, pommels, Pbars and Floor but everyone's favourite is trampoline really!
Q – WHAT DID YOU GO ON TO DO AFTER GYMNASTICS?
A – After my Gymnastics career, I started work as an acrobat in theatre shows like pantomimes, musicals and also circus shows.
In 2003 I was part of the Great Britain team at the World Cliff Diving Championships in Acapulco Mexico.
After this I decided to pursue a career as a stunt performer in live stunt shows and got to travel to many parts of the world, then I began to transition from live stunt shows to tv and film, I Completed all the necessary training and joined The British Stunt Register and have been lucky enough to have a career I love, performing stunts and being a part of great action scenes in movies and TV shows.
Q – HOW DID YOUR GYMNASTICS HELP WHAT YOU DID AFTERWARDS?
A – Gymnastics has been key in my stunt career, body control and spacial awareness are skills that are absolutely vital to me in my career, I would never have been able to do the things I have in my stunt career without my Gymnastics career and that is the truth.
Q – WHAT ADVICE WOULD YOU GIVE A GYMNAST WHO WANTED TO FOLLOW IN YOUR FOOTSTEPS?
A – My advice to anyone wanting to pursue a career in stunts is this, firstly I'd say you really have to want to do it! Or you're not going to enjoy it, I have had a great time doing stunts and I've had amazing experiences but performing Stunts is a dangerous job and to be treated as such, you choose to put yourself at risk, so learn as many skills as possible and listen all you can to the experienced about the job you want to do and how best to do it safely and good luck.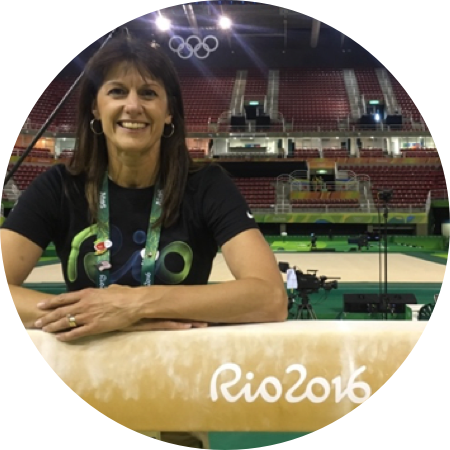 Read
Q – WHAT YEARS WERE YOU A GYMNAST WITH LEEDS GYMNASTICS CLUB?
A – My decision to come to Leeds was taken age 17. I was a Welsh international gymnast
and was considering post my A level options. I desperately wanted somewhere to train and
had my sights set on the 1990 Auckland, New Zealand, Commonwealth Games.
Menna Samuels (Welsh and British Senior international) had competed at World level and at
the 1986 Commonwealth Gymnastics Championships in Falkirk, Scotland. She was studying
Human Movement Studies (Sport science with the addition of philosophy, sociology and lots
of contextual practice) whilst continuing her training under the guidance of Wolfgang
Bohner who had worked as national coach and went on to be the national coach for
Germany for many years.
This seems like a great option and I applied, interviewed (which included a physical test –
press-ups, sit ups etc.) and was accepted to start in September 1988. Unfortunately, the
plan to build a new gymnastics centre was put on hold, Menna had finished her course and
Wolfgang left so I was left with no coach and only the old gyms to try and train in. In
hindsight, a gap year would have been beneficial as I ended up as non travelling reserve for
the Commonwealth Games. However, I was involved in the opening of the then 'new
gymnastics centre' in November 1989 (I have the DVD footage of this event!) and with the
new facility went on to win BUCS individual AA event and represent Great Britain at the
World Student Games in Sheffield (1991). So there was a happy ending! It as after this that I
decided to retire.
During my time in the gym I we also entered the BUCS (now BUSA) acro event which was
fun. I partnered up with Stephanie Micklam (now May) and we took it in turns to play base
and top! I also met my husband Mark, so I suppose Leeds Gymnastics can be blamed for
that too!
By the time I finished my course and began working as a research assistant at Leeds
University, I had passed my pre-school award (thanks to Brenda Webster) and was coaching
regularly at Kirkstall Leisure centre. I had also passed my women's coaching awards (WAG)
in order to coach at my home club in my holidays and in the USA during summer 1990. But,
with guidance and encouragement from Lajos Sovago and Mike Talbot, I was then
encouraged to also take my MAG club coach award and began working with the young
talented Leeds boys. It was a fantastic period at the club and soon afterards we also
celebrated the success of Dominic Brindle attending the 1996 Atlanta Olympics. I continued
to do this alongside my new job as University lecturer (from 1995) and coaching the
University club gymnasts.
Q – WHAT WAS YOUR FAVOURITE APPARATUS AS A GYMNAST?
A – Definitely floor and beam. I did ballet until grade 5 until it clashed with my gymnastics
training and had to choose. I have always loved the artistic side of gymnastics and went on
to choreograph most of the floors at my home gym club, Buckley (in North Wales) and many
of the University gymnasts' floor routines.
Q – WHAT DID YOU GO ON TO DO AFTER GYMNASTICS?
As I said, I was fortunate to secure a job with Leeds University (Medical Department)
researching joint laxity in sports populations and patients. There was an agreement for me
to be based at Carnegie which was great! I shared an office with Matthew Greenwood, now
Event Director for British Gymnastics. At the time he was keen to run a Yorkshire Open
competition at Carnegie and asked if I would be the announcer! Little did I know it would be
the first of many experiences as a presenter / commentator at gymnastics events!
From there I was invited to host many national events from club competitions and NDPS,
through to national champs and World Cups. This side of my career grew and have now
made peace with the Commonwealth Games having being the announcer at Manchester
2002, Delhi 2010, Glasgow 2014 and Brisbane 2018. I have been incredibly fortunate to
work for events companies, British Gymnastics, UEG and most recently I have provided
commentary on line for the International Gymnastics Federation. Despite continental
championships, European Games, Asian Games and 10 world championships, and the
highlight of this must be working at the London and Rio Olympic Games. To play a very small
part in such prestigious and memorable events, particularly for the history of British
Gymnastics was a real honour.
Alongside these events I worked as a senior lecturer on the sports science and physical
education degrees at Leeds Met / Leeds Beckett University from 1995-2015 (with a short
stint in Loughborough with the Youth Sports Trust), until completing my PhD in bone health.
I was also able to organise a 75year celebration of Carnegie in 2008 through the medium of
gymnastics. It included a school experience day, an international men's competition and a
gala evening with many past and present gymnasts and coaches from Leeds attending and /
or taking part. When the Gymnastics Centre closed in Headingley and re-located to Seacroft,
I helped on the Board with the strategy behind the initial move. This also became the
catalyst for me to reflect and take the plunge to become self employed.
Within this period I also had 2 children!
So, I am currently a Non Executive Director for Welsh Gymnastics and chair their
performance panel (along with Chairing the post Commonwealth Games review in 2018), I
work at events for different organisations (including Leeds Gymfest of course!) I am
currently a visiting lecturer at Leeds Trinity and I am delighted to be back coaching Women's
Artistic Gymnastics in Leeds.
Q – HOW DID YOUR GYMNASTICS HELP WHAT YOU DID AFTERWARDS?
A – From the above, I think you can see the two are inextricably linked!
In addition, it has given me discipline, motivation, management and communication skills
that can now be transferred to many different circumstances. More importantly it has given
me a multitude of life long friends and memories to cherish.
Q – WHAT ADVICE WOULD YOU GIVE A GYMNAST WHO WANTED TO FOLLOW IN YOUR FOOTSTEPS?
A – Don't look too far ahead, just work hard and with a passion at what you have in front of
you (whether that be training in the gym, or at your job/ education) and follow the advice of
trusted coached / teachers and mentors.
I tend to advocate the 3 'p's. Be positive, polite and pro-active. In any scenario people want
to be surrounded by someone they can rely on, and help find solutions, particularly in
stressful situations (like events!) – otherwise you may end up with the other 3 Ps ….. (I won't
spell these out!)
Virtually all of my jobs have come from recommendations following other events. I will
always do my best to prepare as well as possible, act professionally, get on with everyone
and thank others for help. Also remember there is no A, B, C in terms of people and their
importance. Listen and appreciate the perspective of others, you never no what they are
going through or what you may learn. It also makes for a happier experience for everyone.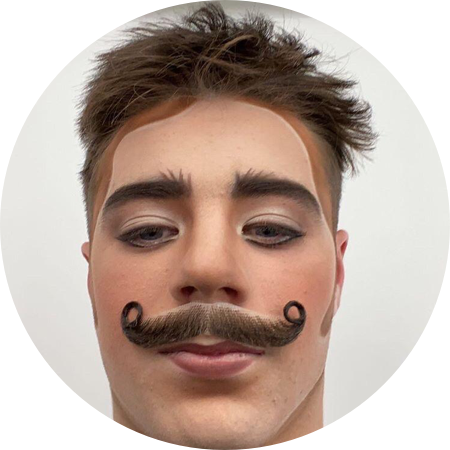 Read
Q – WHAT YEARS WERE YOU A GYMNAST WITH LEEDS GYMNASTICS CLUB?
A – I was a gymnast at Leeds Gymnastics Club from 2008 to 2020.
Q – WHAT WAS YOUR FAVOURITE APPARATUS AS A GYMNAST?
A – My favourite part of gymnastics was being able to throw myself about in all sorts of flips and twists.
Q – WHAT DID YOU GO ON TO DO AFTER GYMNASTICS?
A – After gymnastics, I accepted a role within a Cirque du Soleil touring show.
Q – HOW DID YOUR GYMNASTICS HELP WHAT YOU DID AFTERWARDS?
A – My gymnastics has helped massively with this as my role in the show is purely acrobatic, and there are many opportunities within Cirque du Soleil that require a high level of gymnastics.
Q – WHAT ADVICE WOULD YOU GIVE A GYMNAST WHO WANTED TO FOLLOW IN YOUR FOOTSTEPS?
A – I have only just begun, so I think the last question, I will be able to answer later on after a bit of time in the show.
More Leeds gymnasts stories will be appearing here soon…
Also, see our History page to see Leeds gymnastics through the decades.
CALL
0113 265 66 62
Office opening times
MONDAY - FRIDAY
9am - 2pm & 4pm - 6pm
SATURDAYS
9am - 4pm
SUNDAYS
Closed




Notice of Non-Affiliation and Disclaimer
We are not affiliated, associated, authorised, endorsed by, or in any way officially connected with City of Leeds Trampoline & Tumbling Club or Leeds Rebound Gymnastics Club ( in association with City of Leeds Trampoline & Tumbling Club).