Are you looking for fun, creative and sociable PE ideas for your children?
Come and attend our weekly home-ed gymnastics sessions.  Exclusively for children in the home-educating community; great for staying active, making friends and learning new skills. Structured sessions led by our British Gymnastics-qualified coaches in our purpose-built facility.
Come and learn a range of movements, shapes and skills across our full-sized floor, vault, beam and bars areas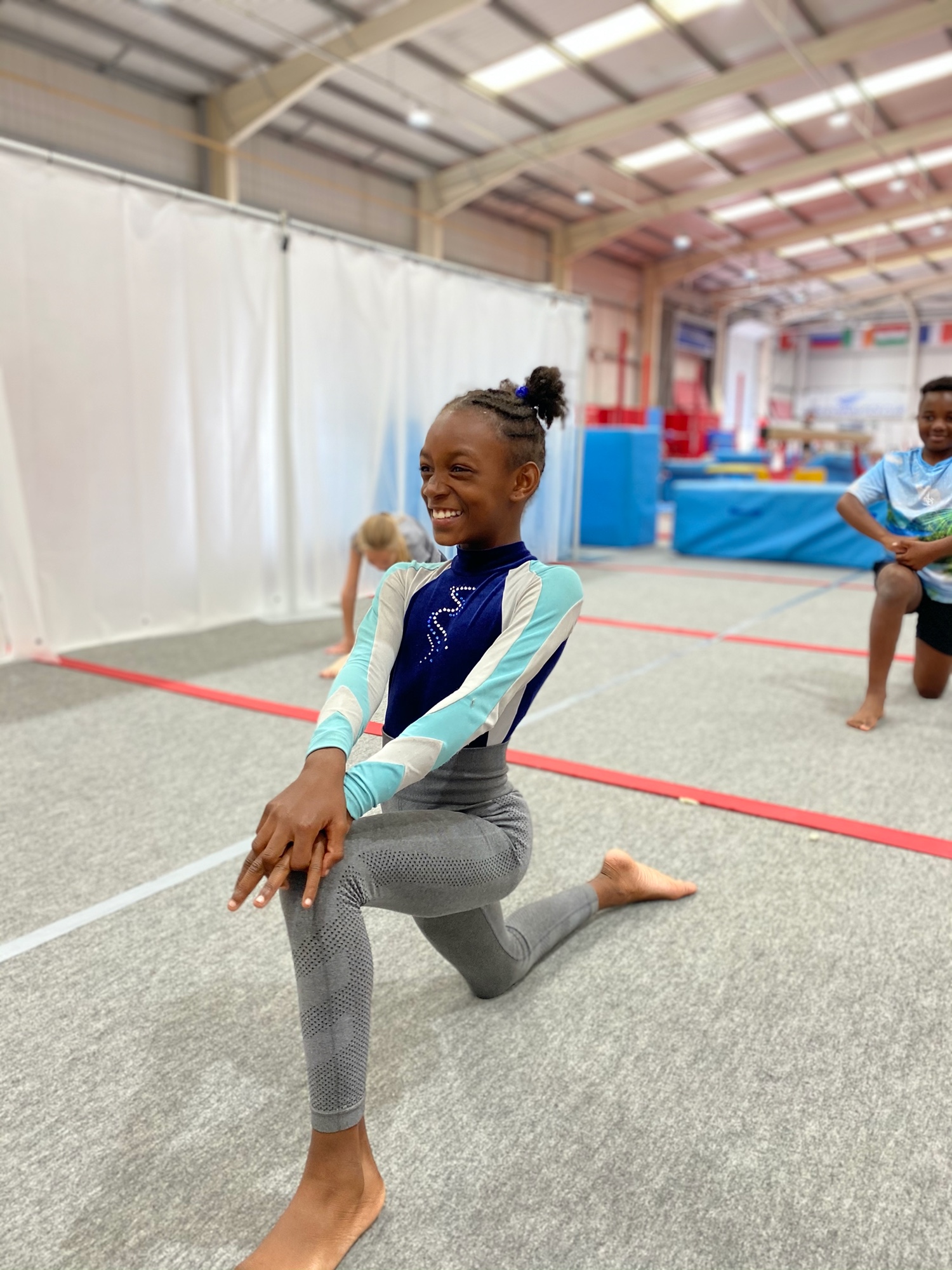 Book onto sessions or join waiting list below.

Joining our Home Education group at Leeds Gymnastics Club: how it works
UP TO 12 YEARS
Suitable for school-age children up to age 11-12
1 HOUR WEEKLY
Children will attend one hour-long session per week on a Monday, 1 – 2pm
JUST £7 A WEEK
Sessions will be £7 per week – subscribed to in half term blocks following the Leeds school year
For your safety – what to expect when you visit us.
Our club is COVID-secure and has been open uninterrupted since 25 th July 2020. We are following strict safety,
cleaning and distancing procedures throughout our sessions – for full information please visit our website
We have introduced a number of new procedures to make our sessions COVID-secure, and ensure that our gymnasts and staff remain safe at all times:
Our car park is now operating as a drop-off/collection area only
Parents & guardians are currently not permitted to enter the building – to minimise the number of adults present at the club
On arrival, every gymnast will have their temperature checked and will sanitise their hands
Class sizes have been reduced, and areas of the gym divided up to allow for constant social distancing between all gymnasts and staff
Every gymnast will have an individual area for their belongings during their session
Equipment and areas of the gym in use will be cleaned after every class
If any gymnast begins to display symptoms during a session (in particular; consistent coughing), they may be asked to isolate away from the group, whilst a parent is contacted to collect them immediately. This is for the safety of all staff and members in attendance.
For more information on our Home Education classes or our Gymnastics for All programme in general, please email Gymnastics for All Manager Oli Mayman below.
Gymnastics at Leeds Gymnastics Club
Thank you to everyone at Leeds Gymnastics. You are doing a super job. My little one started the preschool gymnastics and I wasn't sure how it would work with parents now in the gym but I could not fault how well set up it was. It felt very organised, very safe and really well thought through. We are excited for the rest of term. Well done!
J. Taylor
Comment on Facebook
My daughter loved her first class this morning, she didn't want to leave. Her coach was so good with all the children. Any concerns I had with regards to covid were instantly put at ease with the safety measures you had in place alongside the well thought out plan of the gym. Thank you for all your hard work, we're really looking forward to next week already ❤️
S. Phelan
Comment on Facebook
Thank you to everyone who had made Georgie's return to gymnastics so brilliant. She did both the pre-school classes and the 3 day transition camp and she loved every minute! The coaches have all been amazing, they have made it so safe, stress free for the kids and exciting. Georgie has missed it so much and is chuffed to bits to be back! She can't wait to start her reception classes next week. Thank you all for being so wonderful! ❤️ xx

A. Lovett,
Recommendation on Facebook
My daughter just completed the three-day transition camp from preschool to school age. She was so excited to attend the classes. She loved them and they were delivered seamlessly. I've just signed up my youngest for the caterpillar classes, we can't wait to start.
S. Dawson
Recommendation on Facebook




Notice of Non-Affiliation and Disclaimer
We are not affiliated, associated, authorised, endorsed by, or in any way officially connected with City of Leeds Trampoline & Tumbling Club or Leeds Rebound Gymnastics Club ( in association with City of Leeds Trampoline & Tumbling Club).