There are 8 members of the board, who represent all 'sections' and parties of the club from Men's and Women's Artistic to Acrobatics through to gymnasts and parents to volunteers and coaches. The Board of Directors is responsible for ensuring the successful running of the club on both a financial and performance basis. Here are short biographies of the members. You can contact the board at board@leedsgymnastics.com.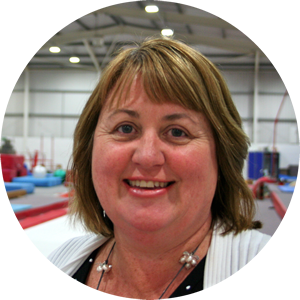 Alexandra Webster (Company Secretary)
Alexandra Webster has been a Chartered Secretary and Administrator since 1983 and was Managing Director of a chain of Car Dealerships until their sale to a plc. She currently works part-time as the International Manager of a leading Motor Boat Manufacturer and brings a depth of experience of company procedures and finance to the Board. Alex joined the old Management Committee and has experience, through her children, of Women's Artistic, Sports Acrobatics, Tumbling and Display Gymnastics. She has attended three World Gymnaestradas and has been joint Head of Delegation for the past two. She has been past Treasurer of the Club, was responsible for the Gymmark application and was the Festival Coordinator. Alex is one of the designated Club Welfare Officers. Alex undertook a leading role in the transition particularly on the property/building/conversion of the new gym and sits on the Finance Committee. Alex is passionate about COLGC CIC and strives for the highest standards to provide all gymnasts with top quality coaching and facilities.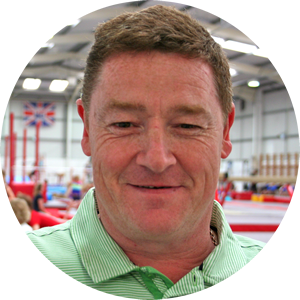 Andy Firth
Andy has been involved with the City of Leeds gymnastics club since 1996 when his son joined the men's artistic programme at Carnegie. In 1998 he became vice chair on the club management committee and chair of the men's section parents committee (M.A.G.A.). He became club welfare officer in 2000 and chair of the Yorkshire men's technical committee in 2009 and represents at the regional board of control. Andy has worked on the club festival since its creation in 2003 and the awards dinner since 2009 both events have grown successfully year on year. For several years he has dealt with the men's section competition entry's and travel arrangements. Over the last 18 months, he has worked with the club transition team on the move to the new gymnastics centre. On a personal level, his work has always evolved customer service within the hospitality industry and now works within the family business on the catering and event planning aspect. Andy's wish for the club is that every gymnast has a rewarding and fulfilling experience during their time with the club.
Gaynor Connor (Chair)
Gaynor has significant experience as a board level director within the NHS. Having started her career as a nurse, then health visitor, Gaynor spent nearly 20 years working in community and primary health care, latterly as managing director for community services in Calderdale. Since 2011 Gaynor has worked as an independent management consultant utilising her operational management and leadership skills. It is these skills that Gaynor brings to the board of Leeds Gymnastics club. Gaynor has 4 children – the youngest of whom started in the introductory boy's group at the beginning of 2012 aged 6. She is passionate about developing the club into a successful and sustainable company with a reputation for excellence in gymnastics and gymnastics coaching.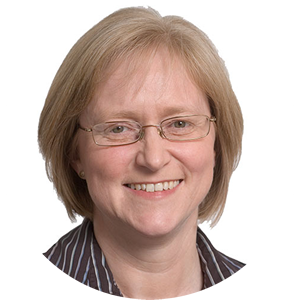 Jackie Hall BA(Hons), FCA, CTA, TEP (Vice Chair and Company Treasurer)
Jackie, a Chartered Accountant, Chartered Tax Advisor and a member of the Society of Trust and Estate Practitioners is a partner in a mid-tier national firm of accountants and business advisors. Managing a team of 10 she has been providing business and tax advisory and compliance services to owner managed businesses, large employers and individuals for over 25 years. Outside of work she has been Chair of the Hull branch of the Chartered Institute of Taxation, a governor of the local school and treasurer of their parent's fundraising group. With a keen interest in gymnastics, Jackie has been actively involved in the WA parents group at City of Leeds Gymnastics Club for many years and is a qualified regional WA judge. She regularly judges for the club and as an independent judge in the Yorkshire East region.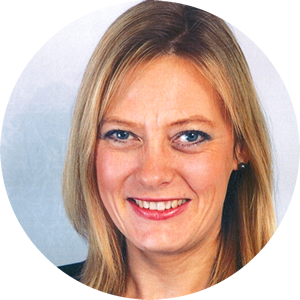 Julie Thornton
Julie has been involved with City of Leeds Gymnastics since her daughter joined the club in 1999. Julie has many years experience in the financial sector through Retail and Corporate Banking with a major Global Bank, with roles covering finance, customer relationship, team support and project management. Throughout her time with the club, Julie has been actively involved and joined the club management committee in 2006 as Chair of the Acro and Tumbling section parents committee and past Treasurer of the management committee and now sits on the Finance Committee. Julie was also a member of the transition team that helped to bring the club from the existing scheme at Carnegie to the new venue at Seacroft.  Julie strives to ensure that the club provides the Gymnasts with the best possible experience and rewarding time on their chosen gymnastics pathway.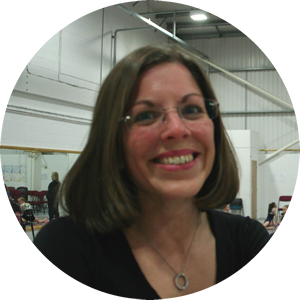 Kerry Kidd
Kerry is Chartered Member of the Institute of Personnel and Development. She spent much of her early career working in operational HR roles before moving to be a Senior Consultant with a world leading Occupational Psychologist organisation. She spent several years working with private and public sector organisations helping them to design, develop and implement effective people strategies. For the past 9 years Kerry has worked as an independent consultant specializing in the assessment and development of individuals and small teams, and coaching senior executives on a 1:1 basis. Kerry has 2 children who are both involved in Leeds Gymnastics Club at recreational and development squad level.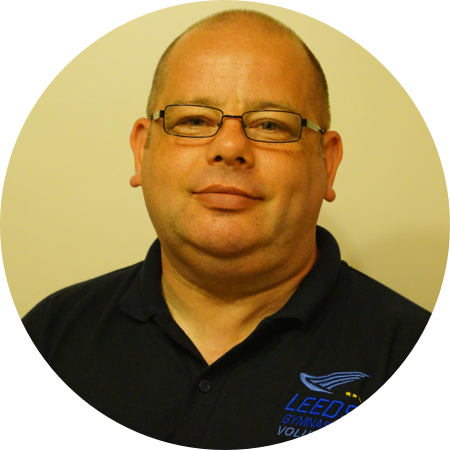 Dave Tate
Dave has been involved with Leeds Gymnastics club since 2007 when his daughter trained at Morley.  He attended committee meetings to represent Morley.  When the club moved to its new home in Seacroft, both his daughters trained at the new facility, which quickly grew into six days a week at the gym.  To pass the time he joined the team organising the annual Gymfest and is an integral part of what is now a very successful event.  His daughters had a break from Gymnastics but he still gave time and effort in volunteering.  In 2014 he became a member of the welfare team.  Outside of gymnastics Dave has worked on the motorway network of West Yorkshire ensuring the safe passage of road users and safe working of operatives for over 25 years.  He spent 17 years working on a £270m road scheme as the Route Manager covering everything from incident management, audits and most importantly, Health and Safety.  He now works on multi-million pound schemes ensuring contract compliance. He is a qualified lead auditor and project manager.  He brings a wealth of knowledge in respect of health and safety, amongst other things, to the club.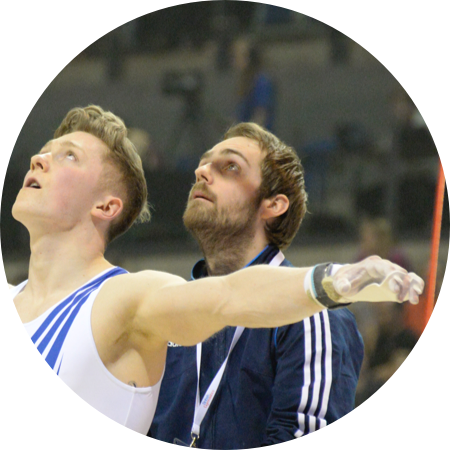 Dave Murray
Dave has been a member of Leeds Gymnastics Club since 2004 when he moved to the city to study Physical Education at Leeds Metropolitan University and train with the club. He has been part of the coaching team for more than 10 years and is the current Director of Performance at the club. During this time Dave has been the personal coach to several national squad members and British Champions, most notably 2016 Olympic bronze medallist Nile Wilson.   




Notice of Non-Affiliation and Disclaimer
We are not affiliated, associated, authorised, endorsed by, or in any way officially connected with City of Leeds Trampoline & Tumbling Club or Leeds Rebound Gymnastics Club ( in association with City of Leeds Trampoline & Tumbling Club).