For school age children and up. Gymnasts train on all the apparatus – from floor and beam to pommels, rings, vault, trampoline and all the bars
WORK TOWARD BADGES
British Gymnastics recognised
proficiency awards
ACHIEVE CERTIFICATES
Leeds Gymnastics participation certificates and regular parental feedback
ANNUAL DISPLAYS
Opportunity for gymnasts to show off their talent to friends and family
–
Our General Gymnastics programme is for all school aged children wanting to learn a variety of gymnastics skills in a safe, fun and friendly environment.  Our coaches are supportive and focus is placed on building confidence and learning new skills using all our apparatus.
–
Gymnasts are encouraged to work towards completing award schemes and earning their badges in line with the British Gymnastics Proficiency Awards and there are opportunities to display their talents at annual displays and in-house club competitions. Classes run throughout the week and weekend.
For those children showing a particular aptitude / interest in gymnastics, opportunities are available as beginners in all of the disciplines offered. Our team of dedicated coaches are always ready and willing to answer any of your questions.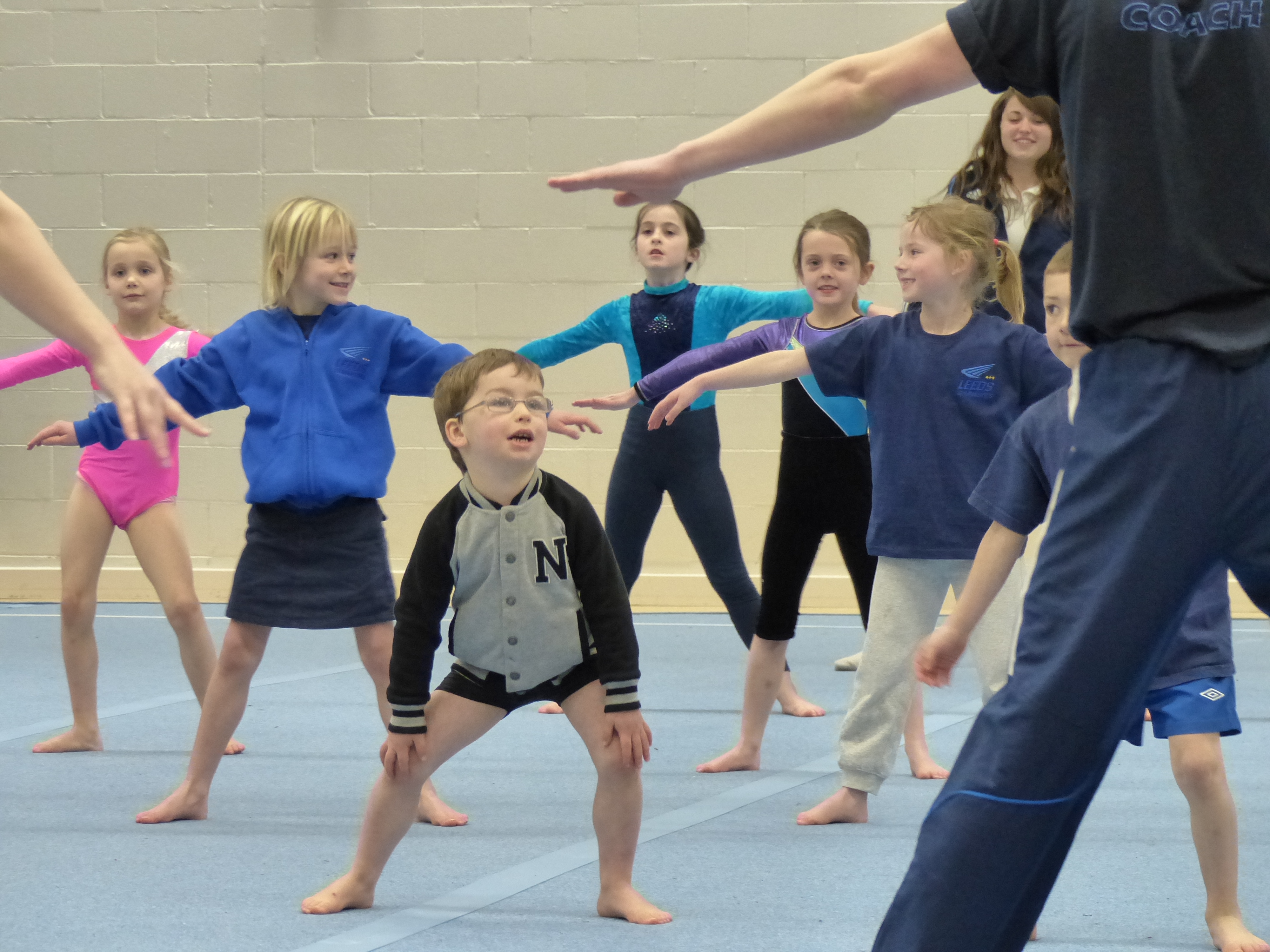 GENERAL GYMNASTICS
Our General Gymnastics 1 hour class provides an ideal introduction to gymnastics, with aspects taken from women's artistic, mens artistic and acrobatic gymnastics disciplines. The focus is very much on having fun in the gym and developing the basic elements of body awareness, strength and flexibility. Gymnasts will take part in a group warm-up with all the coaches. This is followed by a skills circuit, using all the different pieces of equipment, working in small groups of 8-10 with an individual coach.
PROFICIENCY GYMNASTICS
Our General Gymnastics 1.5 hour Proficiency classes are for those gymnasts who the coaching team believe would benefit from a longer session. The children continue to experience all the apparatus spending the most time on Floor and Vault.
DISCIPLINE SPECIFIC PROFICIENCY
Discipline specific Proficiency classes are for those gymnasts who have been selected from our 1 hour classes to progress and develop their skills in a particular discipline. We offer Proficiency classes in Women's Artistic, Acrobatic Gymnastics and Men's Artistic. Each class is 2 hours long and will focus on developing the skills needed to compete in local and regional level competitions.
All our gymnastics in our General Gymnastics and Proficiency programme follow an annual plan which utilises our Spiral Curriculum of key themes.
Each lesson is focused on one of the themes of Balance, Rebound and Rotation. The more often gymnasts revisit the key themes the further they develop their knowledge and understanding of the concepts. These experiences in turn develop the child's physical literacy skills and body awareness.
The aims of our classes within our Gymnastics for All (GfA) programme are as follows
Provide the children with a positive gymnastic experience through a fun and challenging environment.
To develop well rounded individuals with a growth mindset to promote a positive outlook.
Provide opportunities on a progressive pathway, which encourages functional movement.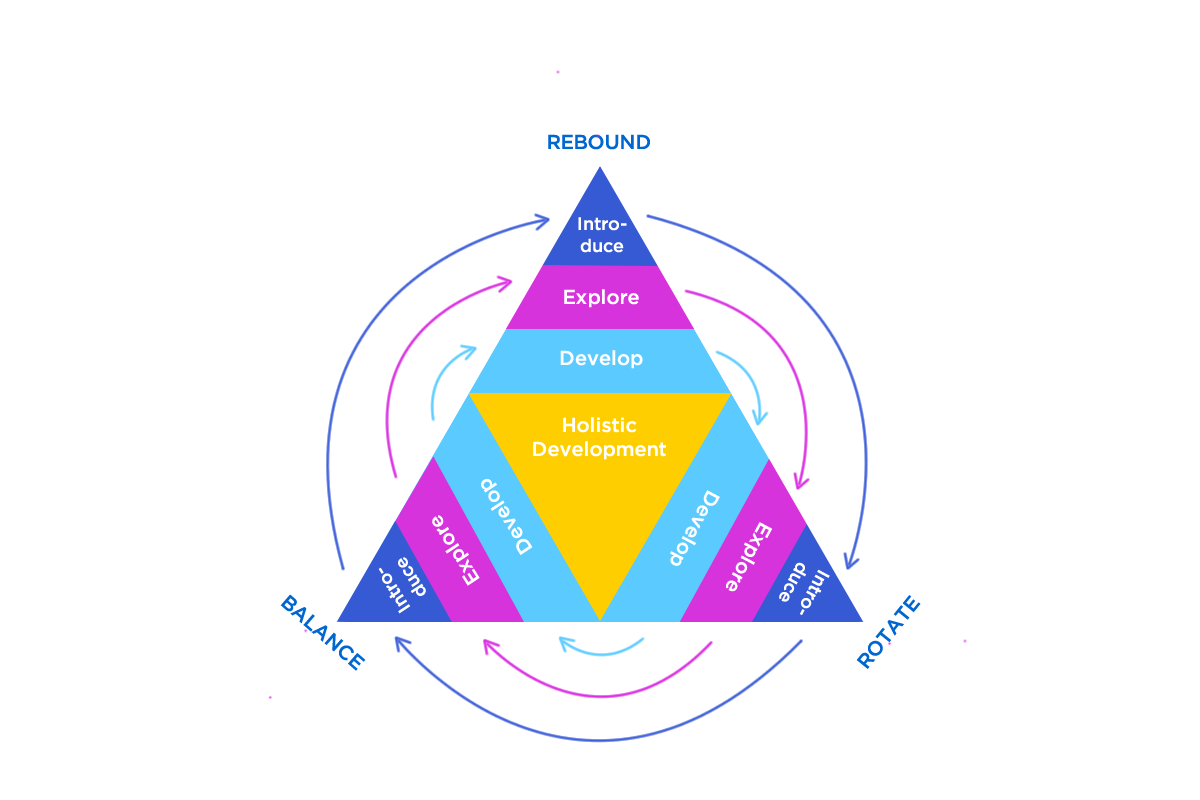 General Gymnastics at Leeds Gymnastics Club
CLASS TIMES
Classes run every weekday and Saturdays, including school holidays (with the exception of Bank Holidays)
MONDAY – FRIDAY
KS1 –  4.30pm to 5.30
KS2  –  5.30pm to 6.30
SATURDAYS
KS1  –  8.30 – 9.30 & 11 – 12
KS2 –  9.45 – 10.45 & 12.15 – 1.15




Notice of Non-Affiliation and Disclaimer
We are not affiliated, associated, authorised, endorsed by, or in any way officially connected with City of Leeds Trampoline & Tumbling Club or Leeds Rebound Gymnastics Club ( in association with City of Leeds Trampoline & Tumbling Club).